Over twenty-five years of helping the world go 'round.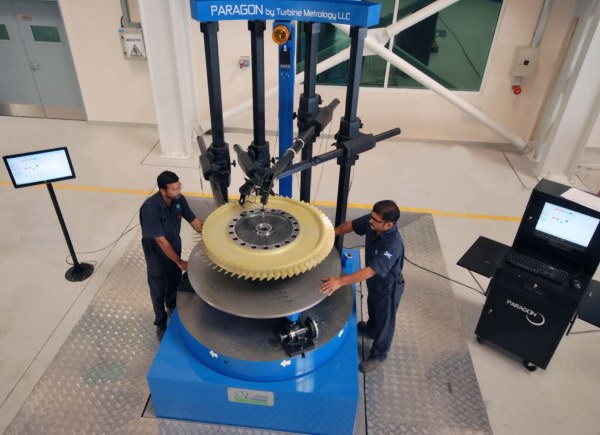 NEWS: BalancePoint 2018
NEWS: Welcome new customer Siemens Zrt
NEWS:
TBAL.tech
introduces on-line optimized blade placement
TM associate TBAL offers on-line balancing via BalancePoint
NEWS: Welcome new customer ARM Services
NEWS: Welcome new customer SKYBUS LLC
NEWS: RETEC, Belfast Northern Ireland, has defaulted on payment.
Any TM software licenses supplied via RETEC are invalid.
NEWS: BalancePoint 2017
Turbine Metrology LLC offers an expanding range of metrology products and services for gas turbine and jet engine OEMs and MROs.
Turbine Metrology LLC was formed in 1991 to service the needs of the world's largest manufacturer of gas turbine power generation systems. TM supplies similar equipment to other OEMs and MROs in the gas turbine, steam turbine, and jet engine industries.
TM's mechanical systems have been used for more than two decades in automotive, aerospace, power generation, and other circular geometry applications:
TM's
BalancePoint
blade weighing and balance optimization systems have set new standards for accuracy, affordability, and ease of use. BalancePoint has a growing customer base in
North America, Asia, Europe, and South America
among users who are looking for a faster, easier to use, more cost effective alternative to the DOS-based programs from the traditional balancing companies.
TM's
Paragon V3-24 Circular Geometry Inspection System
represents the current state-of-the-art in roundness metrology. Paragon PG's launch in the gas turbine market has been followed with the successful Paragon AV system for jet engine builders and Paragon FT system for form testing applications.
TM's
TrueBuild
and
StraightBuild
Rotor Stacking programs allow Paragon users to select their own rotor optimization parameters to achieve straightness and balance, assuring quiet engines with long operational lives.
TM's
NT Inspection tables
introduce a new level of accuracy and rugged reliability at a price that is within reach of rebuilers and smaller shops.
All Turbine Metrology systems are designed and built in the USA.
Site update 06 FEB 2018 COPYRIGHT 2018 Turbine Metrology LLC All Rights Reserved